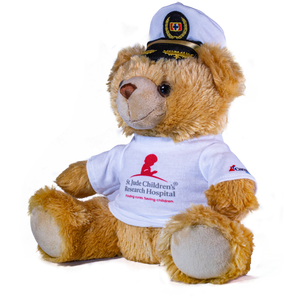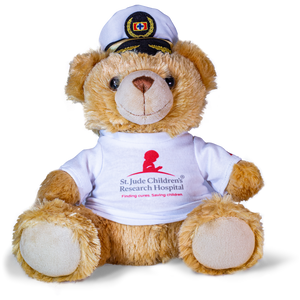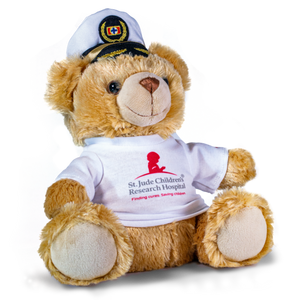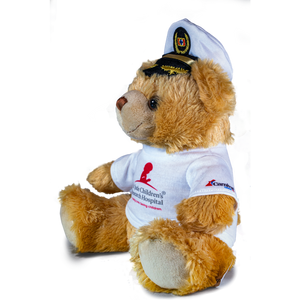 Three places your
New friend can live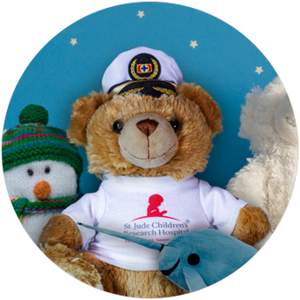 On a shelf with your other stuffed buddies
Let the bear share the message of Carnival fun and St. Jude with your other stuffed bears, penguins, narwhals...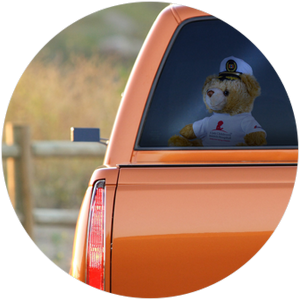 Anywhere you want to show folks what you're about
Have your desk, mantle, or car dashboard say "I don't just choose fun... I support St. Jude!"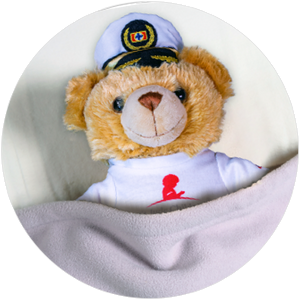 In bed
Because: cuddles, of course!