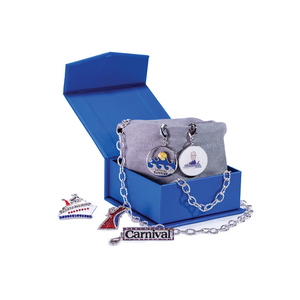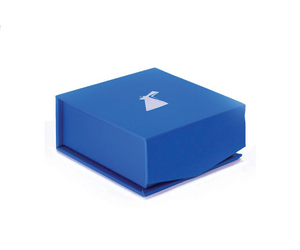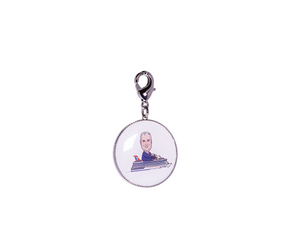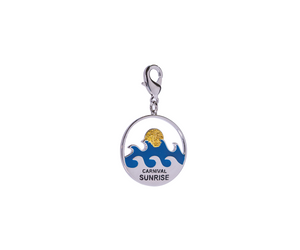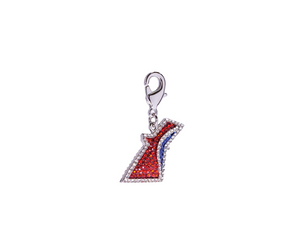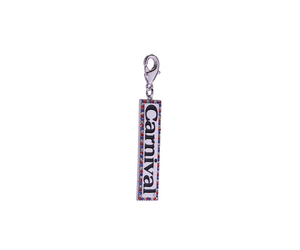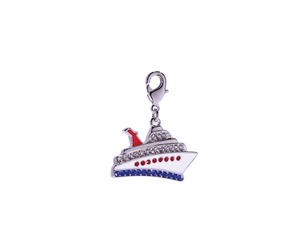 Collection Highlights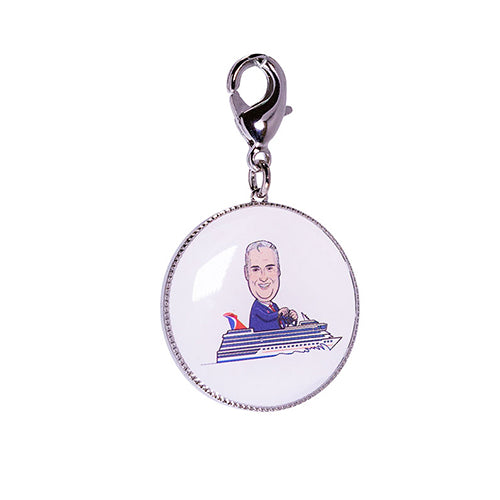 JOHN HEALD CHARM:
LIMITED EDITION
John has charmed cruisers for decades, so he's the star of this collection. Attach this dangly object to anything you want to make a little more fun — take John with you everywhere!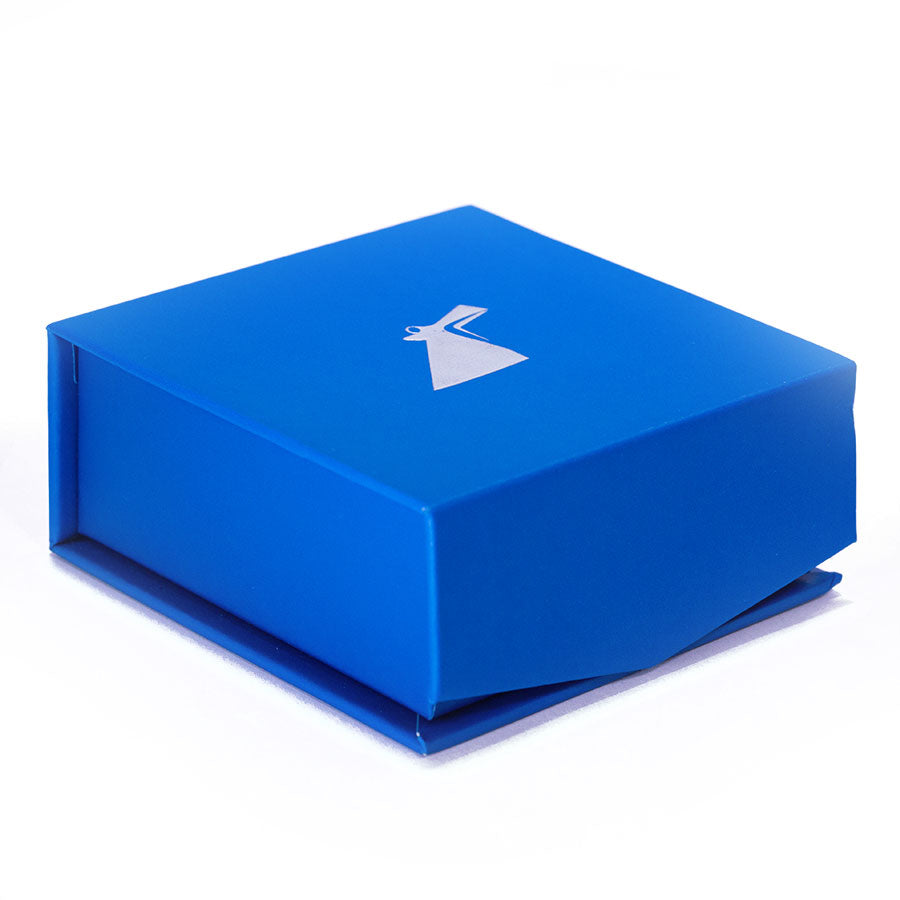 COLLECTOR'S BOX:
LIMITED EDITION
These charms come packed in a sleek box that makes it perfect for delighting anyone lucky — and fun — enough to receive this collection as a gift. (To be honest, it's great for gifting to yourself too!)

CARNIVAL SUNRISE CHARM:
LIMITED EDITION
Carnival Sunrise isn't just an amazing ship — it's a major milestone in the history of fun. We're commemorating this by casting the ship in charm form so you can take it wherever you go.
WAYS TO WEAR
This set doesn't just have style, it has versatility.
You'll have at least three unique options for wearing
this limited-edition collection.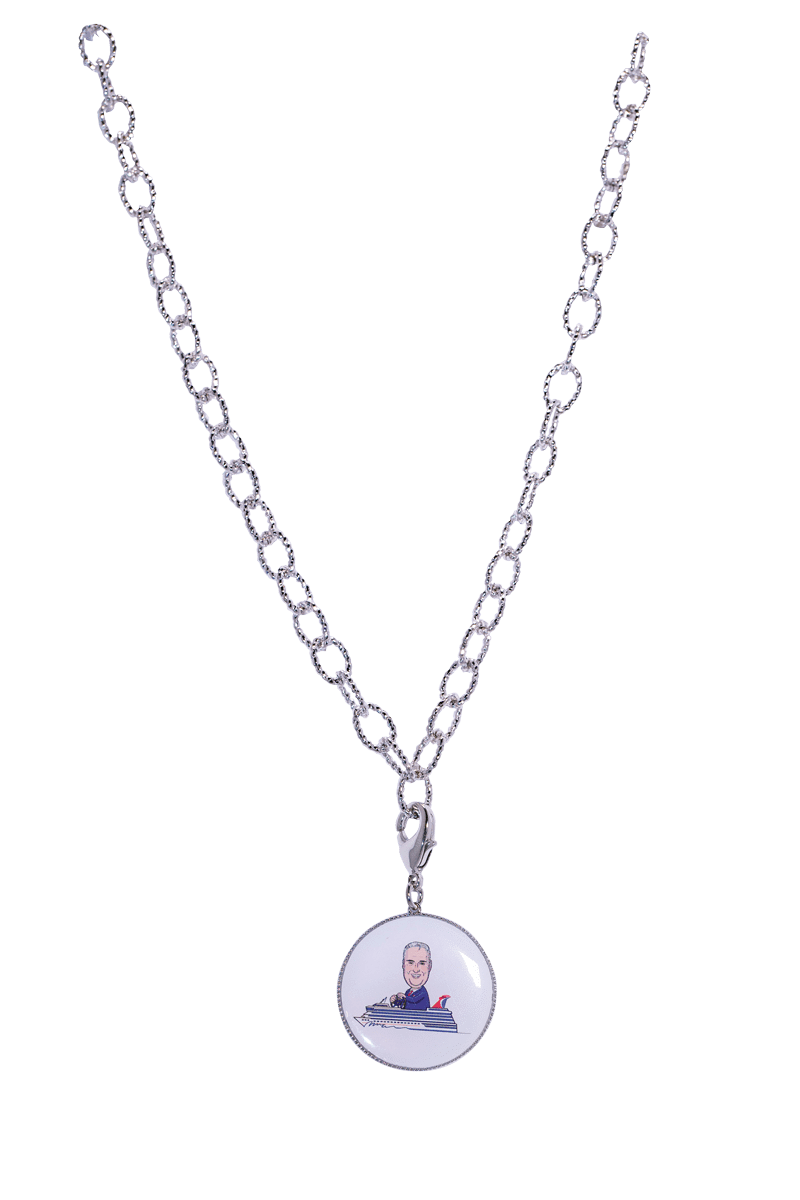 NECKLACE
The lustrous, interlocking ringlets of this necklace make it the ideal way to bring together your favorite Carnival Fun-Style charms, keeping fun close to your heart.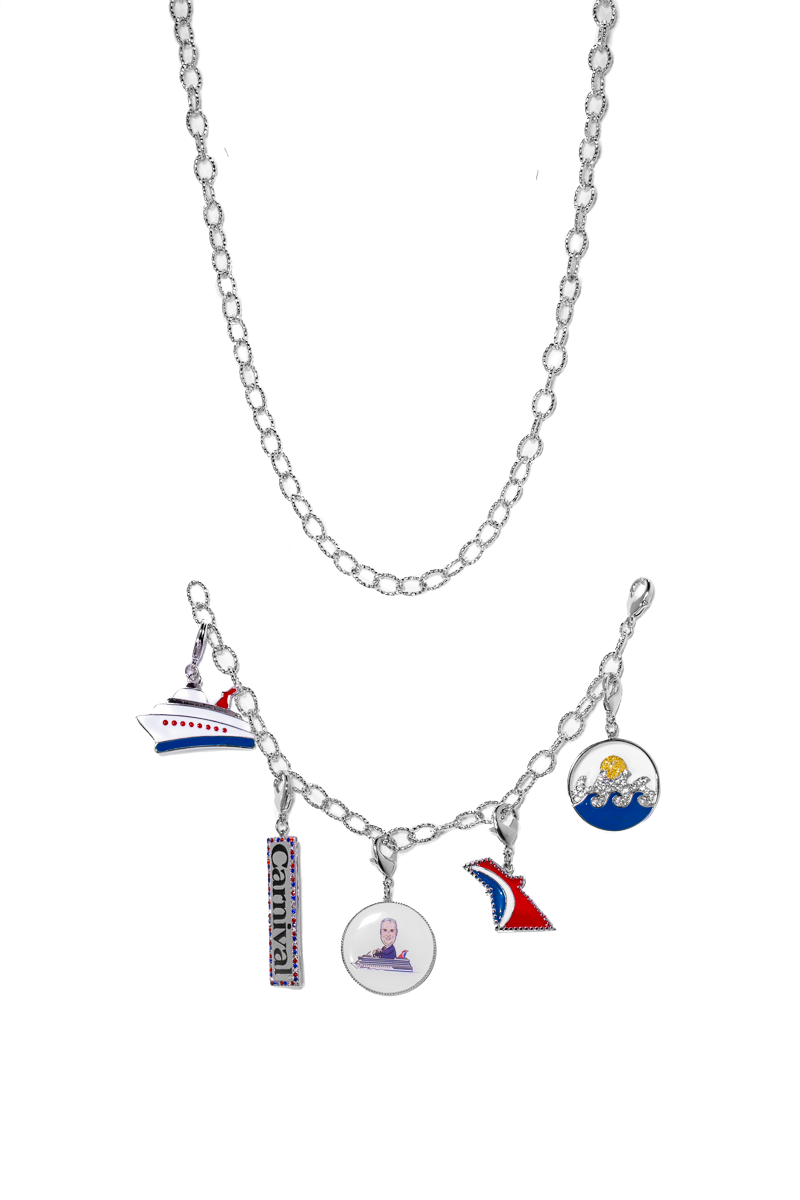 BRACELET
When you're looking to switch it up, wear your Carnival Fun-Style charms on your wrist. Featuring ringlets 100% identical to the necklace, the bracelet also doubles as a matching necklace extender!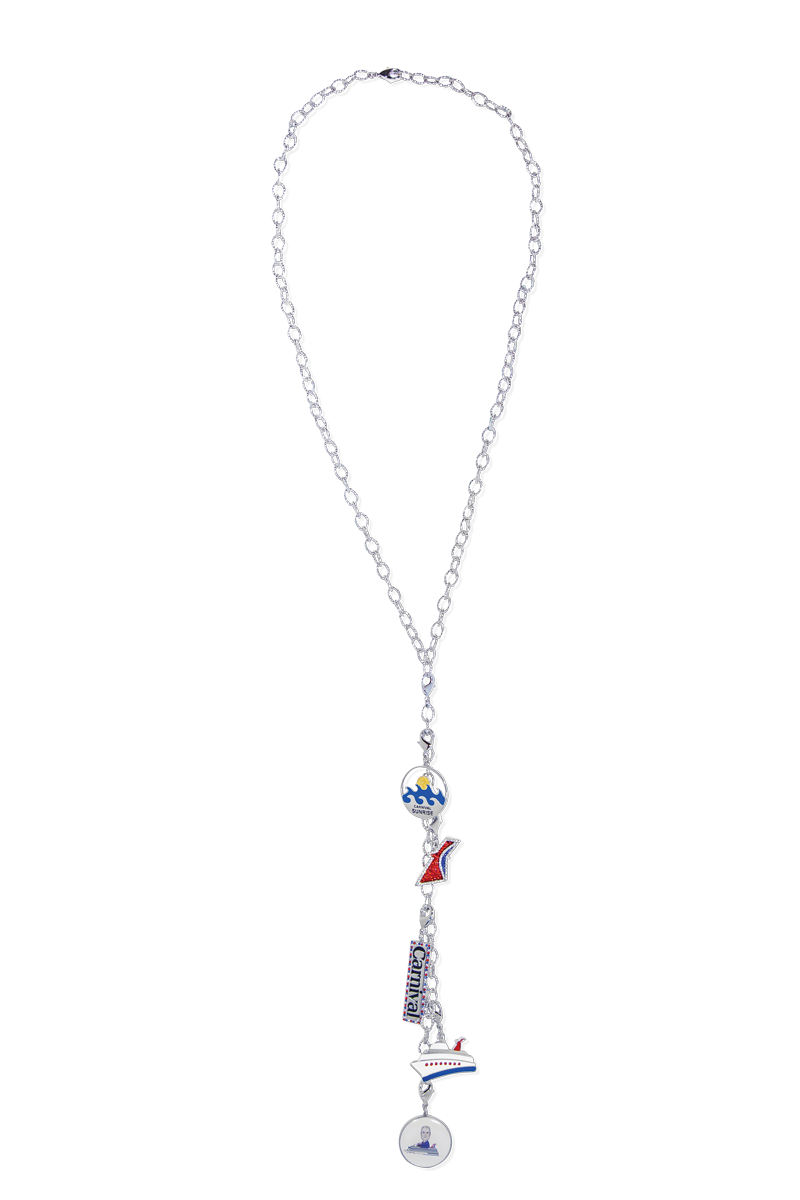 LARIAT STYLE
For a unique, fashion-forward look, simply adjust your necklace — the overhanging length of necklace affords you an interesting way to display your charms all in a row.
Charms Included
This set includes the first three Carnival charms, plus two limited-edition,
one-time-only charms: one celebrating Carnival Brand Ambassador John Heald,
and one commemorating the launch of Carnival Sunrise.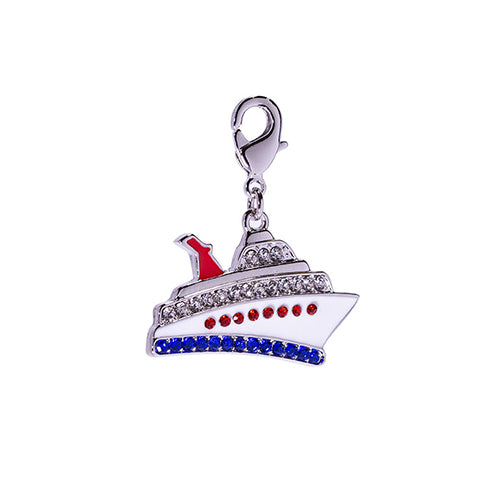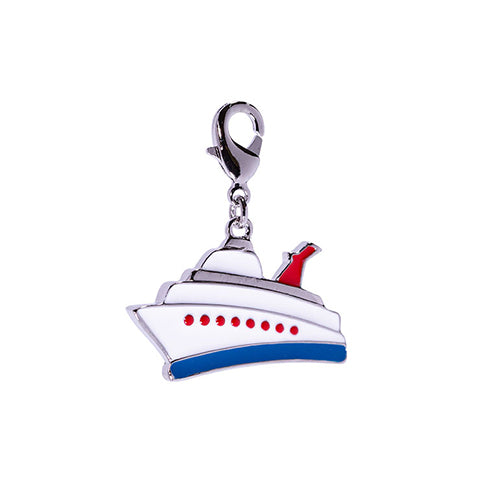 CARNIVAL
FUN SHIP CHARM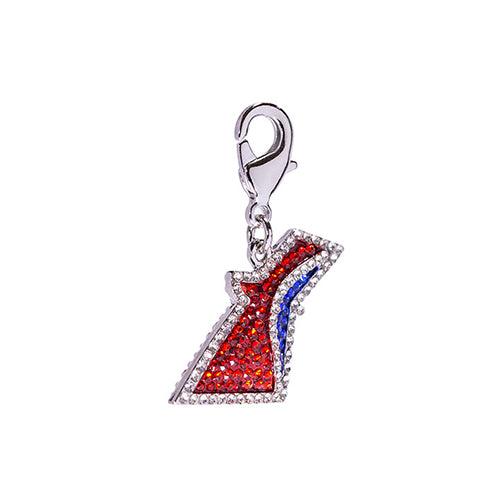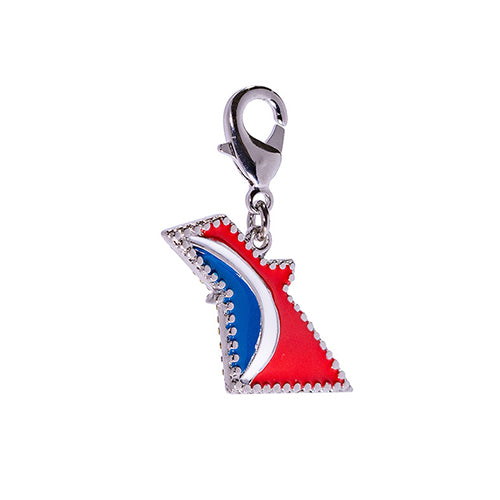 CARNIVAL
FUNNEL CHARM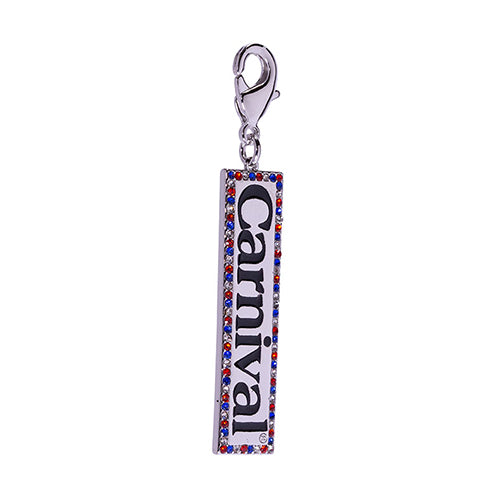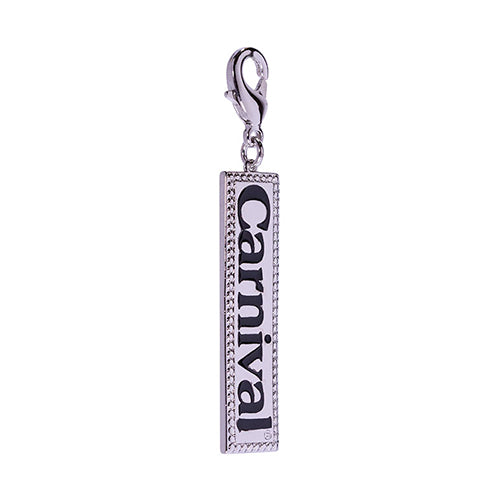 SAY IT WITH
CARNIVAL CHARM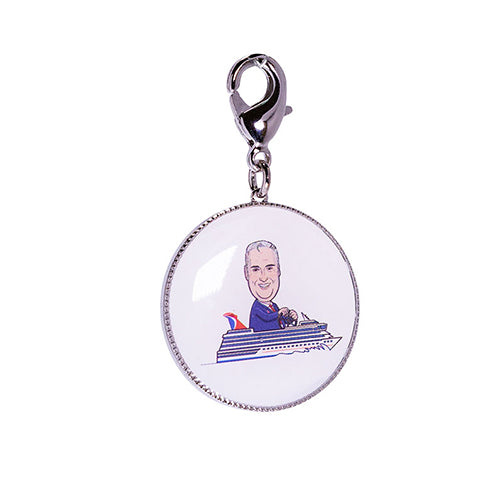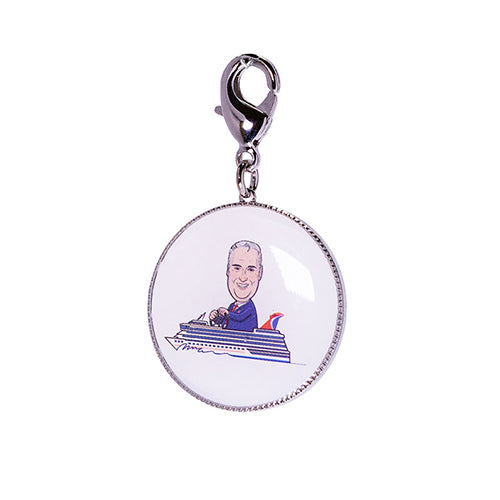 JOHN HEALD CHARM
LIMITED EDITION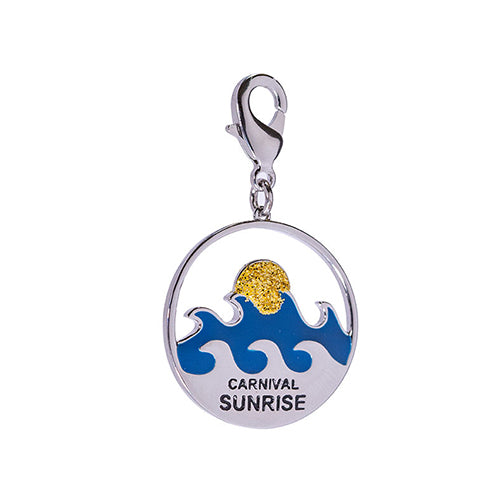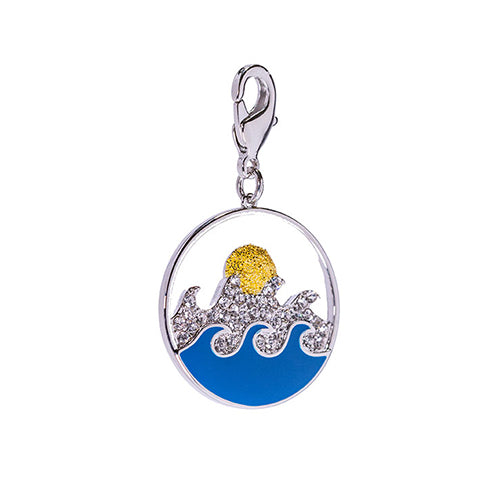 CARNIVAL SUNRISE
LAUNCH CHARM
LIMITED EDITION